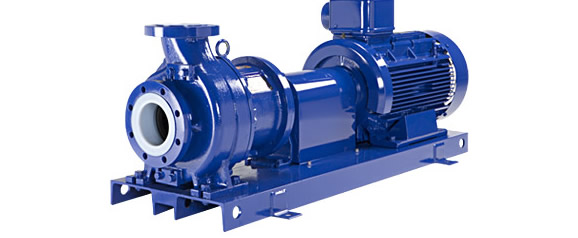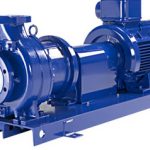 Motor 15 to 100 HP Max. 4996 L / min
Magnetic pump MDW Series
Centrifugal pumps with magnetic drive
magnetic pump MDW – Long life and increased reliability
Maximum capacity: Up to 4996 L / min
All parts in fluorinated resins are lined with metal. Only the reinforcement of the rear bowl is made of PPS reinforced with fiberglass to resist the strongest stresses. The use of ductile iron to reinforce the front body and the spacer allowed the use of the MDW series magnetic pump in petrochemicals
Magnetic pump MDW – High corrosion resistance
These magnetic pumps are manufactured mainly fluorine resin and CIS. Standard body in ETFE, PFA for products specific to the electronics industry.
Magnetic pump MDW – Liquids preserved
Pure fluorinated resins used avoid contamination of fluids especially in the middle of the semiconductor. The use of PFA makes it possible to use it with liquids whose temperature can exceed 120 ° C.
Magnetic pump MDW – Dismantling and Maintenance Simplified
Dismantling the rear of the magnetic pump allows audits and interventions without dismantling the piping. The wear parts (bearing, sleeve, stop) can be replaced individually without special tools.
Description