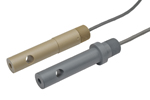 WEL Probes
Welche series WEL differential pH and ORP electrodes are designed electrodes
For industrial applications. Modular design with robust CPVC housing that
Contain electronics; PH and ORP cartridges can easily be plugged in or replaced in minutes and without tools.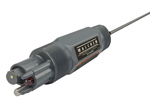 WDS Probes
The WDE series from Walchem Differential pH and ORP are sensors designed for industrial applications to be durable and reliable.
Differential measurement technique using two electrodes, one for measuring the process and the other for the reference measurement.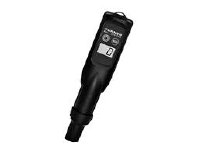 Portable Little Dipper Fluorimeter
The Little Dipper Portable Fluorimeter is lightweight, highly resistant and ideal for rapid measurements in boilers and cooling systems.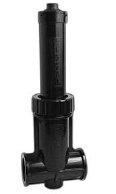 Little Dipper 2
The Little Dipper 2 Designs Turner is a unique transmitter, precise industrial fluorometer, installed directly in the process pipes. It provides an analog signal output proportional to the concentration of the fluorophore being measured. The Little Dipper 2 is a robust 24/7 sampling device that delivers maximum performance, minimal maintenance, and reliability of readings.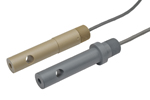 Toroidal conductivity probe
Inductive conductivity sensors that can measure the conductivity of a solution using no-contact, toroidal technology. This makes them ideal for a variety of very hard applications to measure or control chemicals. Ideal in water containing oils, chromates, rinsing tanks and gas scrubbers up to a conductivity of 1000 ms / cm.

Disinfection probes
Walchem offer several types of sensors in different concentration ranges: for free chlorine / bromine, total chlorine, chlorine dioxide, ozone, peracetic acid and hydrogen peroxide. It does not matter if the demand is for a cooling tower, food, beverages, drinking water, wastewater or for the pool or spa, these sensors are the ideal solution.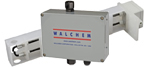 Copper / Nickel sensors
Copper or nickel sensors are on-line optoelectronic analyzers designed for use in copper or nickel baths and Microetch baths containing more than 0.10 grams / liter (g / L) of Copper or nickel. Submersible copper sensors are available for direct readings of solutions in the tank or an in-line sensor that is designed for readings out of the tank.

Corrator
The most accurate, stable and robust corrosion emitter in the industry for cooling towers; Integrated in a Walchem Web Master Controller allows accurate measurement of corrosion of the cooling tower.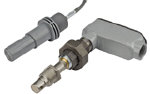 Contact conductivity probe
The contact conductivity probes make it possible to measure the conductivity of a solution by means of electrodes. They are ideal for use in water towers and boilers, reverse osmosis equipment and other non-oily applications. A wide variety of cell constants is available to fit a wide range of conductivity reading. Available in several different configurations: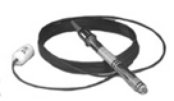 High Temperature & Pressure ORP pH & Pressure Probe
Higher temperature rating
Sterilizable with steam
High pressure operation
BNC connection, waterproof cable