Improved and simplified dosing system. The complete solutions offered by Chemtech Automation Inc. are available quickly and once the equipment is delivered to the factory, they are ready to use. The measuring cells, regulators, metering pumps and accessories are a set and all components are supplied by Chemtech Automation Inc.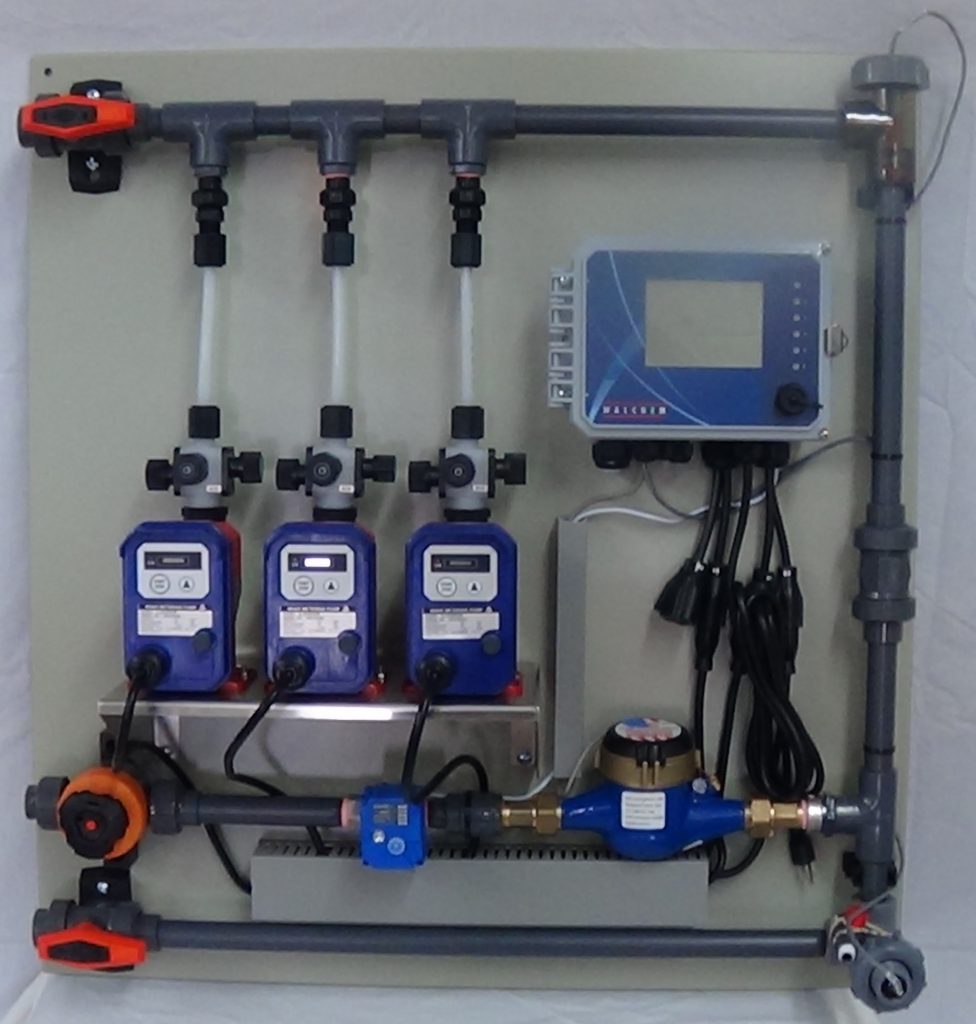 One supplier and an intermediary
No interface problems between the different components
Ask us for advice. Together, we will define the best solution in terms of speed and ease of installation, either for an application-specific system or for a standard system designed by Chemtech Automation Inc. We are specialized in the design of dosing systems and Control panel specially tailored to your requirements.
Complete panel for water tower
Walchem systems
Dosing system – Design on request
Wall Metering Systems
Disinfection & pH board
PVDF wall dosing systems – Teflon
Disinfection & pH board
ORP panel, pH or disinfection
Accessories Boiler
Control panel on request